【T · TIME】
Yoga Transformation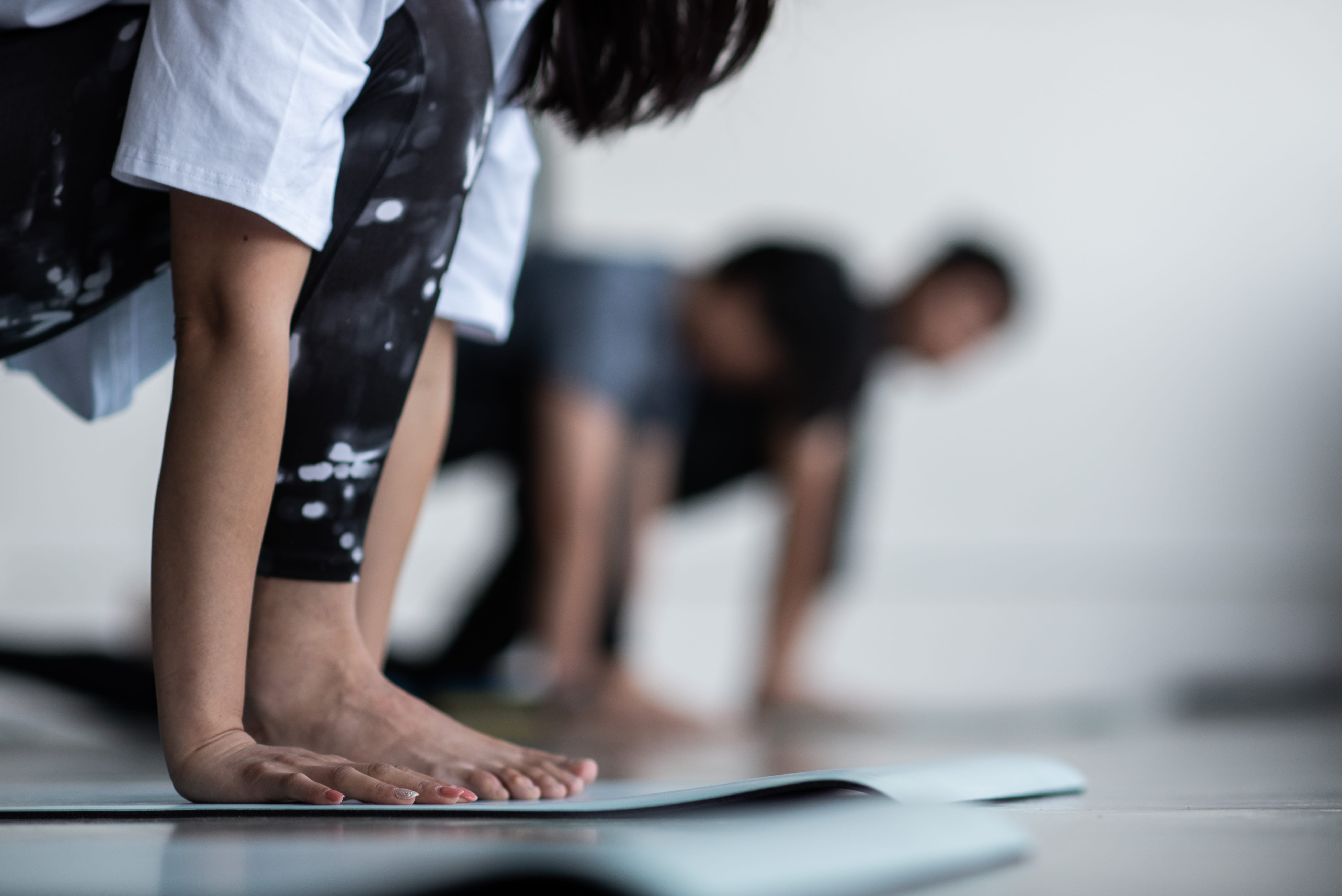 Weekends can be a wonderful time to turn within, attending to our physical and emotional needs.
This June you are welcome to T · PARK for a journey for the body, heart and soul from our mindfulness yoga. Through the practice of breathing, sitting meditation, yoga, and along with sharing, we focus on the present moment, caring for our body and mind.
No prior yoga experience required, free yourself by registering now
Booking closed
Date
15.6.2019 (Sat)
Session
Session 1 (20pax):
10:15am – 11:45am
Session 2 (20pax):
12:00nn – 1:30pm
Venue
T · SPACE
Language
Mainly Cantonese
Admission
Free
Remarks
The registration deadline is 04 June 2019 noon.
All participants shall be aged 18 or above. No prior yoga experience required.
Participants are suggested to wear appropriate sportswear and should bring along their own yoga mat and yoga block, towels and other amenities.
For those who have illness, injury or impairment, please inform us in advance for further arrangement.
Participants shall be physically fit to participate in the workshop. Individuals who are pregnant, physical injured or with chronic diseases, such as heart disease, high blood pressure, low blood pressure or physical pain are not recommended to join the workshop. For questions related to health conditions, participants should seek medical advice before workshop.
The workshop approximately takes 1 hour 30 minutes, including introduction.
Successful applicants will receive a confirmation call within 3 working days after the deadline of application and also receive a confirmation email together with a booking code, 4 days before workshop day.
If the number of quota is exceeded, quota and waiting list sequence will be allocated by balloting.
Unsuccessful applicants will receive a waiting list email within 4 working days after the deadline of application.
Please provide sufficient and correct information required for all participants. Application will not be processed if there is incomplete information.
For those registrants who are unable to attend the workshop after registration, please email to [email protected] or call 2803 0991 (Workshop Hotline, Miss Yuen) for cancellation.
Walk-in registration commences at 10:00 and 11:50 respectively on the event day at reception counter on G/F, Environmental Education Centre. Quota(s) will be released to T ▪ PARK registered visitors 15 minutes after the start of the workshop on a first-come, first-served basis while seats last.
Participants are encouraged to take reserved shuttle bus to T ▪ PARK. For visitors who need parking space, please make separate reservation at our online booking system and inform us through email or telephone for cancellation of shuttle bus services.
There will be filming and photo shooting during the workshop. The footage and photos might be used for environmental education and publicity of The Government of the Hong Kong Special Administrative Region, Environmental Protection Department and T · PARK.