【T · TIME】
Rainbow Smoothie Workshop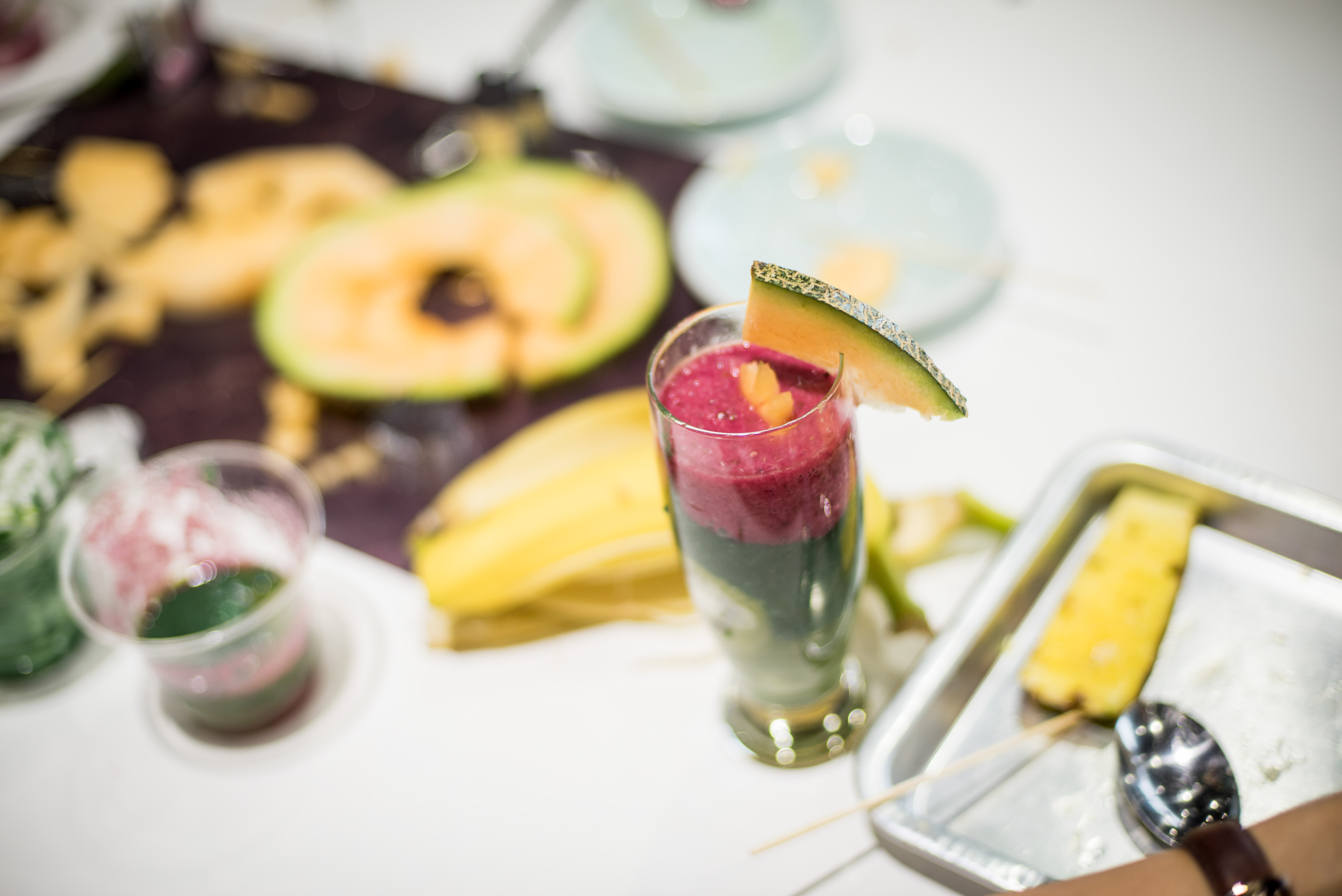 A glass of fruity mocktail is the best summer beverage to cool you down. Do taste a healthy probiotic drinks by making smoothie with komucha and fresh fruits.
To reduce usage of plastic and disposable packaging, we warmly invite every participant to bring along a cleaned glass or plastic cup (approximately 200ml) to enjoy the handmade drink!
Eco-enzyme making session will also be held at the end of the workshop, and the product will be shared with our visitors in future.
Date
18.8.2018 (Sat)
Session
Session 1:
12:15pm – 1:45pm

Session 2:
2:15pm – 3:45pm

Venue
T · SPACE
Language
Mainly Cantonese
Admission
Free
Remarks
All participants shall be aged 5 or above. Participants aged 15 or below shall attend the workshop under parental guidance.
Participants should bring along a cleaned, reusable and transparent plastic/ glass cup (approximately 200ml).
The workshop approximately takes 1.5 hours per session, including introduction.
The registration deadline is 1 August 2018 noon.
Successful applicants will receive a confirmation call within 3 working days after the deadline of application and also receive a confirmation email together with a booking code, 3 days before workshop day.
If the number of quota is exceeded, quota will be allocated by balloting. Unsuccessful applicants will be placed on the waiting list in an order decided by balloting.
Unsuccessful applicants will receive a waiting list email within 5 working days after the deadline of application.
Please provide sufficient and correct information required for all participants. Application will not be processed if there is incomplete information.