T · PARK 2nd Anniversary
Mechanical Toy Workshop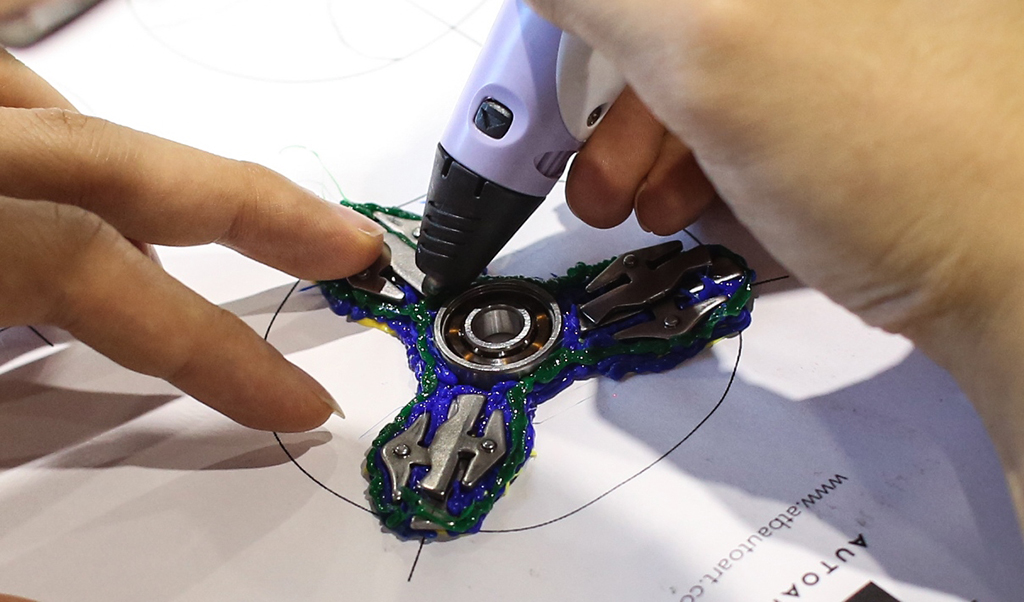 Let's PARTY ~ Get in for a spin! Make a personalised finger spinner using discarded car parts and a 3D printing pen. Let's explore 3D printing technology and mechanism of automobiles by making your unique upcycling toy.
Date
19.05.2018 (Sat)
Session
Workshop (45pax)
2:15pm – 4:30pm
Venue
T • SPACE
Language
Mainly Cantonese
Admission
Free
Remarks
The registration deadline is 16 May 2018.
All participants shall be aged 8 or above. Participants aged 15 or below shall attend the workshop under parental guidance.
The workshop approximately takes 2 hours and 15 minutes, including introduction.
Successful applicants will receive a confirmation email within 5 working days.
Participants are entitled to enjoy a round trip of shuttle bus to and from T · PARK.
Each participant shall enrol either Diamond Lamp Workshop or Mechanical Toy Workshop due to limited seats available.
For those registrants who are unable to attend the workshop after registration, please email to tco[email protected] or call our hotline 2910 9700 for cancellation.
Walk-in registration is available at the reception counter on 1/F of Environmental Education Centre.
For those registrants who are unable to attend the workshop in 15 minutes, quota(s) will be released to other walk-in participants in the queue on a first-come, first-served basis while seats last.
There will be filming and photo shooting during the workshop. The footage and photos might be used for environmental education and publicity of The Government of the Hong Kong Special Administrative Region, Environmental Protection Department and T · PARK.