T · PARK 3rd Anniversary
Make Your Own Upcycled Paper from Fabric Oddments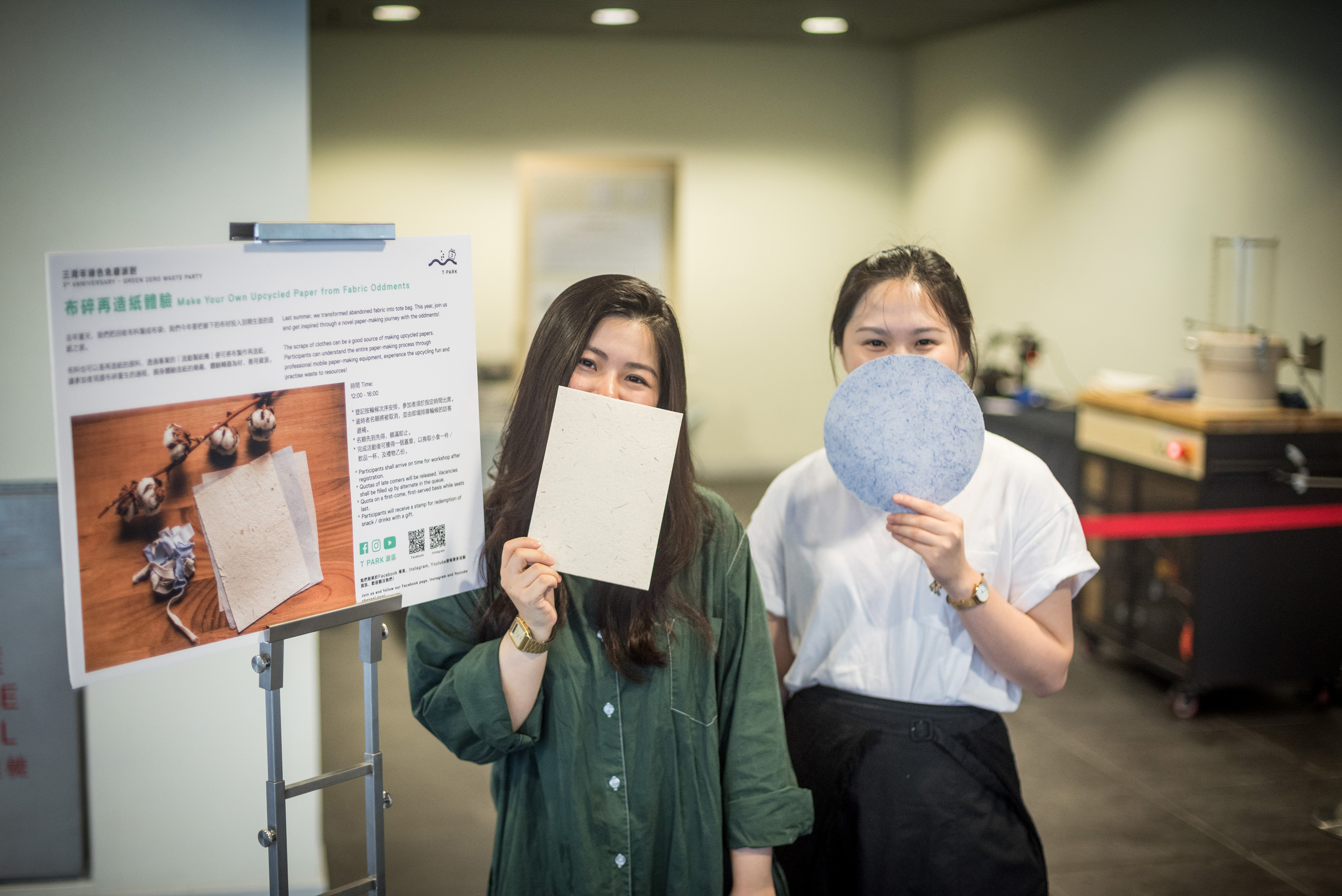 Last summer, we transformed abandoned fabrics into tote bags (Recap for Tote Bag Workshop). This year, join us and get inspired through a novel paper-making journey with the oddments!
The scraps of clothes can be a good source of making upcycled papers. Participants can understand the entire paper-making process through professional mobile paper-making equipment, experience the upcycling fun and practise waste to resources!
* On-site registration is required on a first-come, first-served basis.
Date
19.5.2019 (Sun)
Session
12nn – 4pm

Venue
T · GALLERY
Language
Mainly Cantonese
Admission
Free