"Eat Green, Eat Wise!" Creative Recipe Challenge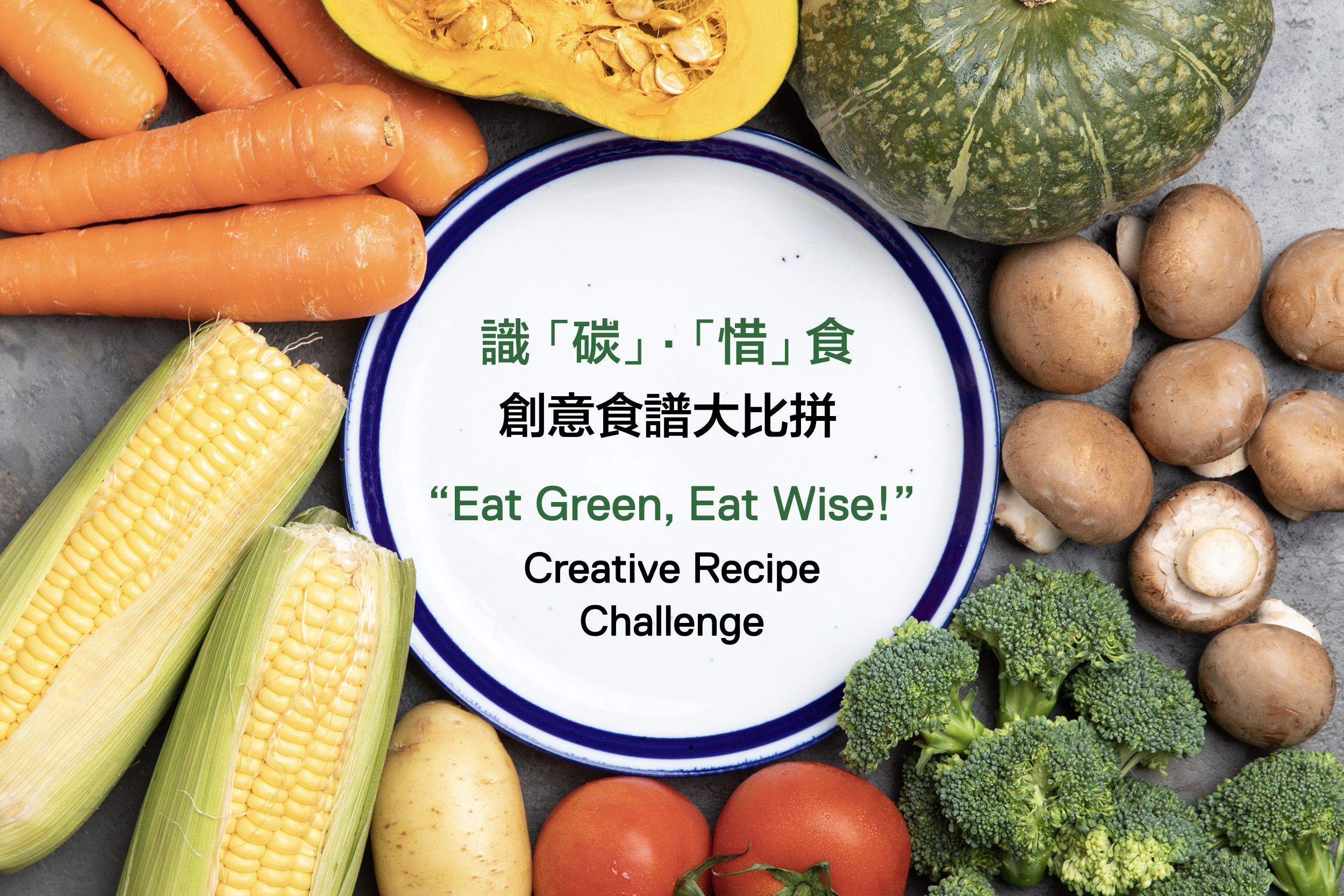 What we eat and how we cook affects our health and our planet. Calling all chefs, foodies and green lifestyle enthusiasts in the city to join our "Eat Green, Eat Wise!" Creative Recipe Challenge! Unleash your creativity and integrate cooking with low-carbon and eco-friendly elements. Share your original green recipes with a "Pumpkin" theme with us to share the fun of green cooking and compete for grand prizes!
Eligibility: All parties
Main Ingredient: Pumpkin
Awards and prizes:
All eligible participants will be given a souvenir package (including a masking tape and a silicone bag designed by T · PARK). The judging panel will select 3 "Sustainable Recipe Awards" who will be awarded with a PHILIPS Viva Collection ProMix Hand blender with 4 accessories (Model: HR2657/91) .
Judge: Chef Christian Yang
• Celebrity chef and host of many TV food shows
Entry Procedure:
1. Like T · PARK's Facebook page and follow T · PARK's Instagram account.
2. Create a recipe for a low-carbon footprint dish using pumpkin as the main ingredient and cook it. You can mix and match with other low-carbon ingredients. The cooking process and dish must be photographed.
3. Complete the online enrollment form and upload photos before the deadline.
Online enrollment form: https://forms.gle/dLFq1tCyERdJGdEn7
Judging Criteria
• Adoption of the green elements (Low-carbon ingredients, green cooking methods, reduction of food waste etc.) 50%
• Creativity and Originality (Recipe name, recipe originality, recipe creativity, ingredients matching, etc.) 25%
• Dish Presentation 25%
Winner Announcement & Prize Redemption
Results will be announced on 5 November 2021 (Friday) on Facebook Page of T · PARK. Winners will also be notified by email and phone. Winners have to collect the prize in person within 30 working days after receiving the notification email (Address: Room 1101-02, 11/F, Wanchai Commercial Centre, 194 Johnston Road, Wanchai, Hong Kong). All eligible participants can choose to collect the souvenir in person or by courier. To reduce the consumption of packaging, we highly recommend participants picking up the souvenir pack in person. If you choose the courier option, the souvenir will be sent within 30 working days after the winner announcement. For any delivery failure caused by incorrect shipping information, redelivery will not be arranged.
Booking closed
Date
8.10.2021 (Fri) – 27.10.2021 (Fri), noon (Submissions will not be accepted once the deadline lapses)5.11.2021 (Mon)
Venue
N/A
Language
Chinese or English
Remarks

Rules of the Competition:
The recipe must be original. Each participant has to demonstrate the cooking on their own.
Up to 10 photos can be uploaded, including at least 1 photo of the finished dish. Each photo size must be between 1 MB(megabyte) to 10 MB and must be in JPEG or JPG format.
Participants are not allowed to edit personal information, content, or photo after submitting the online enrollment form. Please remember to do final checking before submission.
Each participant is allowed to submit a recipe only. Only the first submission will be counted for repeated entry.
In case of dispute, the decision of T·PARK and the judge on the competition results shall be final.
T·PARK reserves the right to amend the competition's regulations and details without prior consent from participants. T·PARK also reserves the right to make the competition's final statement and decision without prior notice.
Submitted photos and post-competition interviews may be used for environmental education and publicity of The Government of the Hong Kong Special Administrative Region, Environmental Protection Department, and T · PARK.
By submitting an entry in the competition, each participant agrees to be bound by its regulations.
All personal information provided must be valid and accurate. Personal information collected will only be used for confirmation and contact purposes.
For any inquiries, please contact Miss Li through competition hotline 9108 7552.