T · PARK Green Summer Experience Series
Biodegradable Eggy Candle Workshop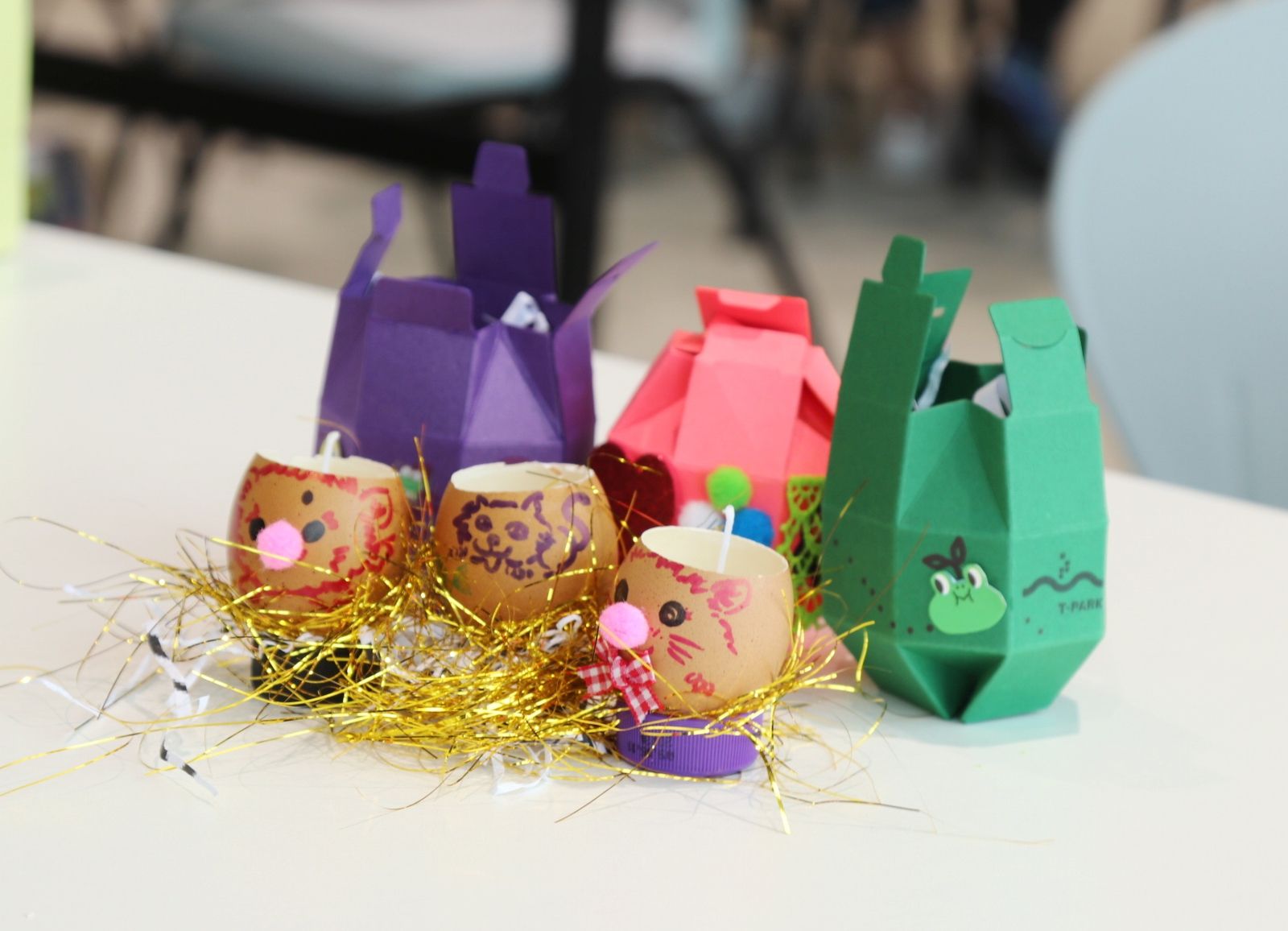 Why not to give a second life to food waste? Let's transform emptied eggshells to biodegradable eggy candles using soybean wax, create something truly unique and meaningful by "turning waste into resources" in this summer at T ▪ PARK.
Participants can customise wrapping by using recycling materials and see many other creative upcycling products in the venue.
Date
30.07.2017 (Sun)
Session
1st Workshop (30pax)
30.07.2017 (Sun)
2:00pm – 3:30pm

2nd Workshop (30pax)
30.07.2017 (Sun)
4:00pm – 5:30pm

Venue
T · SPACE
Language
Mainly Cantonese
Admission
Free
Remarks
All participants shall be aged 9 or above. Participants aged 15 or below shall attend the workshop under parental guidance.
There will be filming and photo shooting during the workshop. The footage and photos might be used for environmental education and publicity of The Government of the Hong Kong Special Administrative Region, Environmental Protection Department and T · PARK.
It takes around 1.5 hours for making a personalised eggy candle.
For those registrants who are unable to attend the workshop after registration, please email to [email protected] or call our hotline 2910 9700 for cancellation.
For registrants who fail to turn up within 15 minutes from the starting time of the workshops, their reservations shall be cancelled and the quotas shall be released to other walk-in participants in the queue.
Registration for waiting list is available for walk-in visitors on the event day while seat last.