T · PARK 5TH ANNIVERSARY
T · FASHION Competition (Online Event)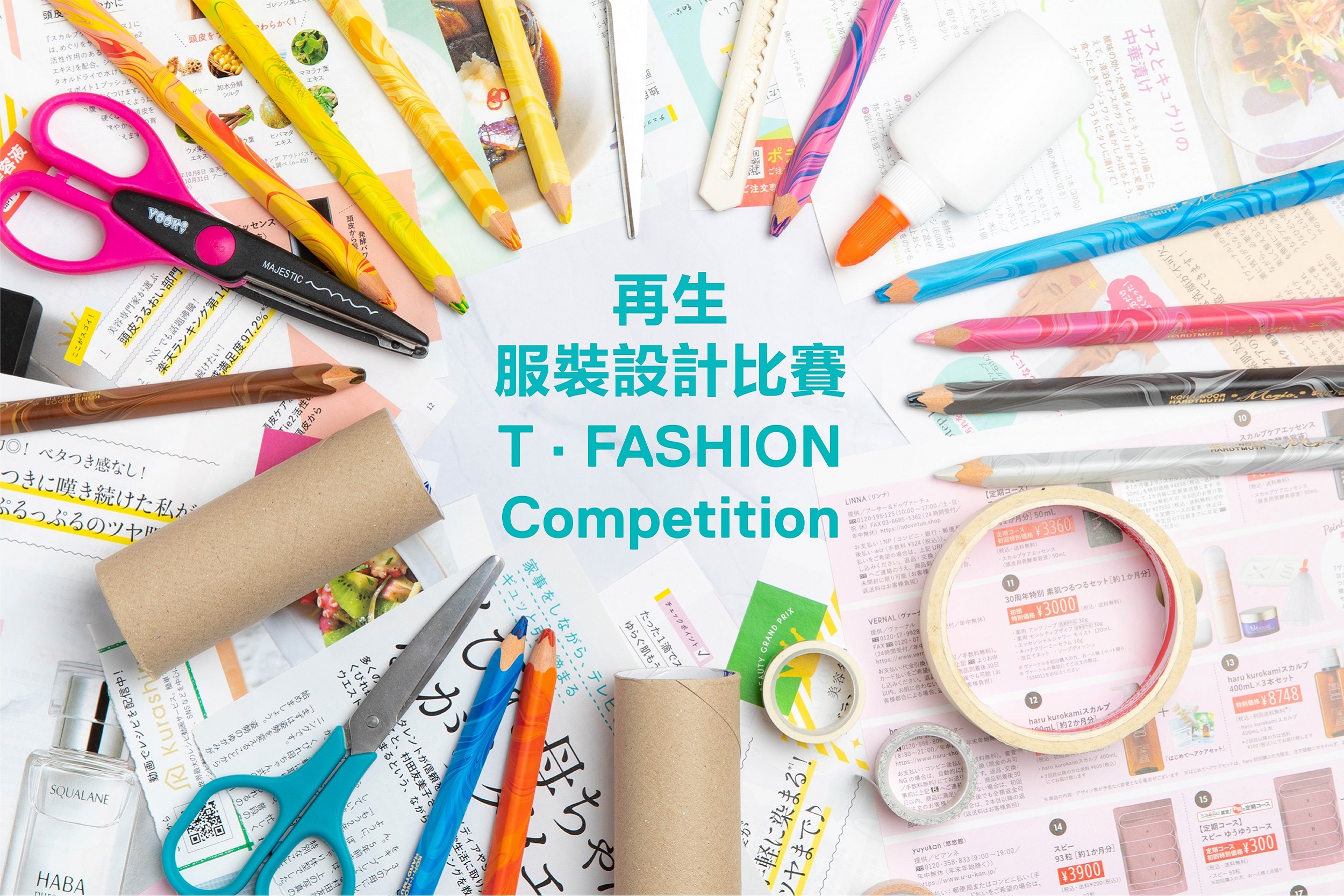 By joining T · Fashion Competition, you can create an unforgettable memory with your kids and provide a hands-on learning opportunity for the youngest in your family. You can put 'Use Less, Waste Less' into practice by blending creativity with green concepts. Tailor-make the unique outfits with your kids to win awesome awards and prize!
Eligibility:
Children aged 3 – 12 and their parents
Entry Procedures:
1. Like T · PARK's Facebook page and follow T · PARK's Instagram account
2. Participants have to design and make their outfit using waste materials and wear the outfit to take a photo
3. Upload the photo to the online enrollment form, together with personal information and a brief introduction of up to 400 words in Chinese or English, illustrating design concept, upcycled and eco-friendly materials used, and the sustainable use of your work (I.e. whether your work can actually be worn and used in daily life or on different occasions)
Online enrollment form:
https://forms.gle/qxnBWnyouBQrUg4V6
Awards and prizes:
All eligible participants can receive an e-certificate. The judging panel will select 3 'T · Fashion Awards' (in no particular order) who will be awarded with a tablet (Model: Galaxy Tab A 10.1″), a trophy and a certificate. They may be invited to accept video interviews to share their feelings and design concept.
Result announcement and prize redemption:
The result will be announced on 24 May 2021 (Monday) on T · PARK's Facebook Page. Winners will also be notified by email or phone. They have to collect the prize in person within 30 days after receiving the notification.
Judging Criteria:
1. Quantity and variety of recycled materials used (30%)
2. Technique and Wearability (30%)
3. Creativity and originality (20%)
4. Aesthetic presentation (20%)
Judging Panel:
1. Mr. WONG Kit-lung, Simon, J.P.
• Chairman of the Environmental Campaign Committee
2. Toby Crispy
• International Brand Designer, Fashion Magazine Editor
• Co-founder of Fashion Clinic and founder of upcycling fashion label LastbutnotLeast
• Worked as a design manager at French label agnès b.
3. "T · PARK 5th Anniversary" Ambassadors:
• Ms Vivian Kong Man Wai
Hong Kong vegan fencing athlete who ranked no.1 in the world for Women's Epee in 2019
• Ms Melody Cheng
Hong Kong Open TV host of a green living programme that pays attention to environmental protection
• Ms Scarlett Chan
Eco-friendly KOL who promotes low carbon lifestyle
• Ms Bonnie Wong (Ah Jeng)
DJ of Commercial Radio 2 Hong Kong
Booking closed
Date
23.4.2021 (Fri) – 14.5.2021 (Fri), noon (Submissions will not be accepted once the deadline lapses)24.5.2021 (Mon)
Language
Chinese or English
Admission
Free
Remarks

Rules of the Competition:
The submission must be an original work of the participants. Otherwise, it would be disqualified for the Competition or award.
All photo files must be between 1 MB (megabyte) to 10 MB and must be in JPEG or JPG format. Please name the photo file by strictly following the format in 'T-fashion_Participant Name'.
Participants are not allowed to edit personal information, content, or photo after submitting the online enrolment form. Please do final checking before submission.
Each participant is allowed to submit one work only. The same entry cannot be submitted more than once.
The decision of T·PARK and the judging panel on the Competition results shall be final. In case of dispute, the Organiser's decision is final.
T·PARK reserves the right to amend the Competition's regulations and details without prior consent from participants. T·PARK also reserves the right to make the Competition's final statement and decision without prior notice.
Submitted photos and post-competition interviews may use for environmental education and publicity of The Government of the Hong Kong Special Administrative Region, Environmental Protection Department, and T · PARK.
By submitting an entry in the Competition, each entrant agrees to be bound by its regulations.
All personal information provided must be valid and accurate. Collected personal information will only be used for confirmation and contact purpose only.
For any inquiries, please contact Miss Li via Competition hotline 9165 0519.